Event Dates:2023-07-12 -- 2023-07-14
Venue:Shanghai, China
Exhibition Name: CHINA DIECASTING 2023 & CHINA NONFERROUS 2023
Date:2023.07.12--14
Venue:Shanghai New International Expo Centre
Show Space:36,900 m²
Exhibitor Number:450 exhibitors
Visitor Number:20,000 visitors
Organization

Thanks to:
Chinese Mechanical Engineering Society
China Productivity Promotion Center of Foundry Industry
Foundry Institution of Chinese Mechanical Engineering Society
Shenyang Zhongzhu Foundry Productivity Promotion Center Co., Ltd.
State Key Laboratory of Light Alloy Casting Technology for High-end Equipment
NürnbergMesse China Co., Ltd.
Japan Keikinzoku Tsushin Al Co., Ltd.
Supporting partners
Zonzu Technology
Die-casting
Die-Casting Weekly
Die&Ningbo Mould Industry Association
AGS(Suzhou)Co.,Ltd.
Special Casting & Nonferrous Alloys
CHINA FOUNDRY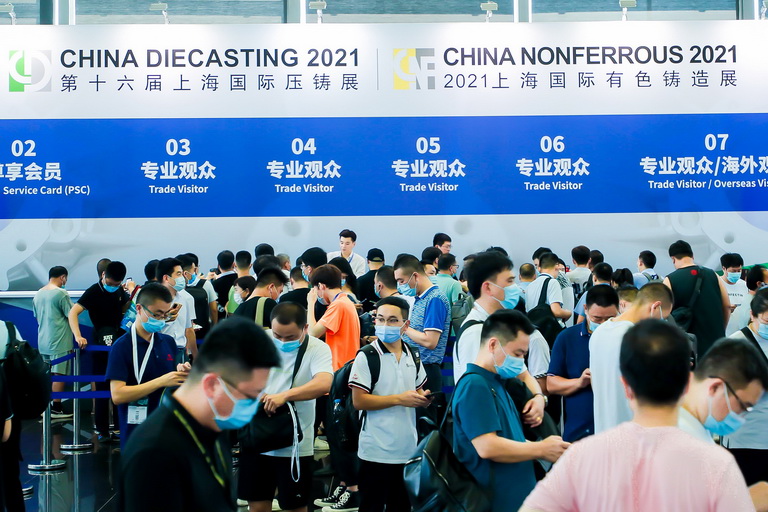 CHINA DIECASTING and CHINA NONFERROUS will be held from July 13-15, 2022 in Shanghai New International Expo Centre (SNIEC). As the global leading service platform, the exhibitions connect China and overseas markets, provide business and market opportunities to the industry, promote mutual learning, interchange and intellectual development. With the development of die castings towards large-scale and integrated, CHINA DIECASTING 2022 and CHINA NONFERROUS 2022 will showcase the solutions of whole die casting industry chain and lead the development trend of the industry into the future.
Visitors
NürnbergMesse China Co., Ltd.
Mr. Tony Zhuang
Tel: +86 21-60361215
Fax: +86 21-52284011
Email: tony.zhuang@nm-china.com.cn
Exhibitors
NürnbergMesse China Co., Ltd.
Mr. Tony Zhuang
Tel: +86 21-60361215
Fax: +86 21-52284011
Email: tony.zhuang@nm-china.com.cn
Foundry Institution of Chinese Mechanical Engineering Society
Ms. Gillian Li
Tel: +86 24-25855793
Fax: +86 24-25855793
Email: lmt@foundrynations.com