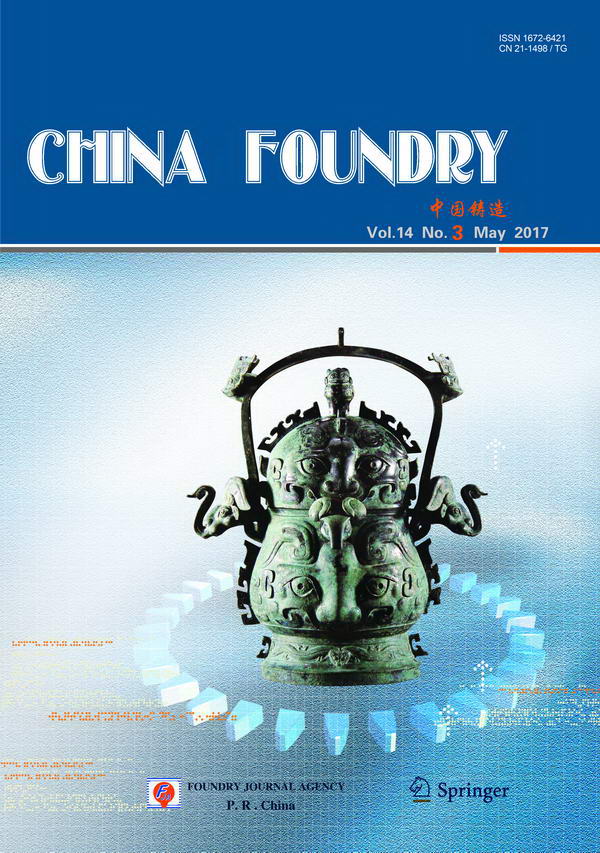 CHINA FOUNDRY (English edition, 16 mo.), ISSN 1672-6421, CN21-1498/TG, is edited and quarterly published by Foundry Journal Agency. Since the first publication in 2004, it has been distributed to more than 50 countries and regions, and mainly circulated to foundries, institutes, universities and other people who pay attention to the foundry industry of China.
China is a large foundry nation in the world. Since 2000, the output of castings in China has been taking up the first position in the world continuously for 7 years. It can be said that the global eyes are focusing on the development situation of foundry industry in China. As a foundry journal of English edition in China, CHINA FOUNDRY contains all the latest developments concerning cast metals and associated industries in China. It provides a platform for enterprises, institutions, industry organizations, etc. to communicate, and enhances business and technical collaboration throughout the world.
CHINA FOUNDRY contains columns such as Special Review, Research and Development, Information, Casting Suppliers, Web Guide, Prices of Castings and Materials, and so on. It also opens an advertising opportunity to foundry and associated industries all over the world.
Do you want to know more about China foundry? Would you like to enter China's foundry market? Journal of CHINA FOUNDRY will strive to meet your needs.
Contact Details
Address.: 17 Yunfeng Street (South), Tiexi Dist., Shenyang 110022, China
Tel: +86-24-25847830-3
Fax: +86-24-25611880
Email: gcg@foundryworld.com
Website: www.foundryworld.com