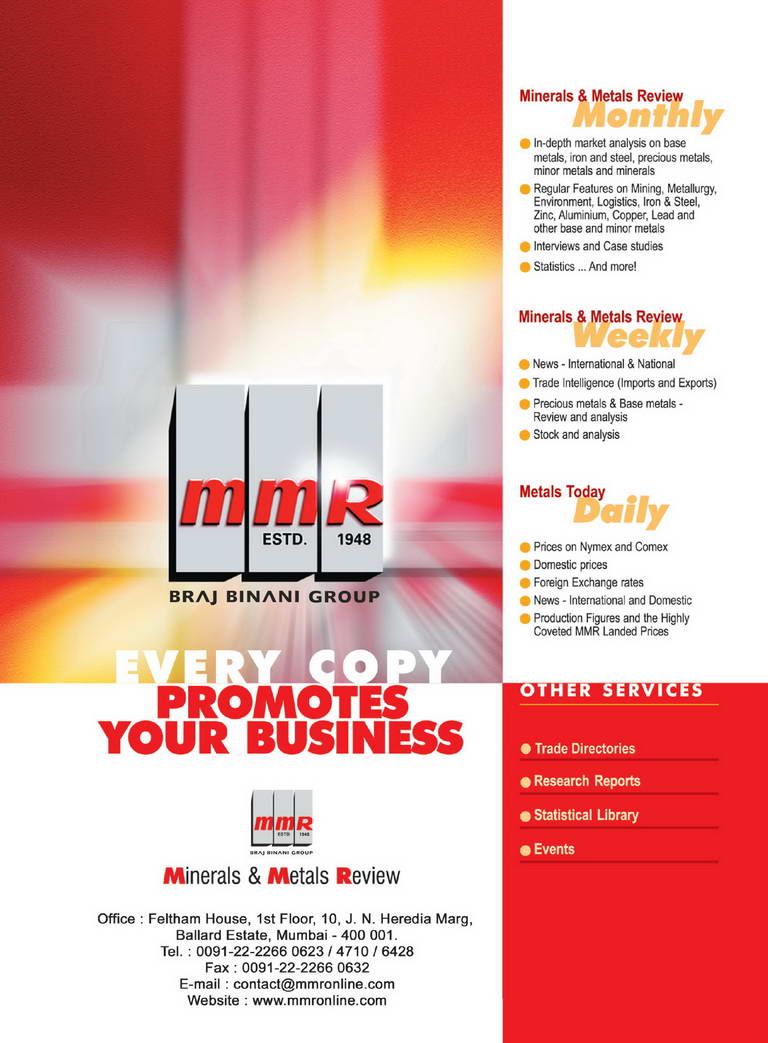 Behind every successful and lasting enterprise, is the life-time dedication of a visionary. A pioneer who embodies foresight, courage and persistence, and who blazes a trail where few would venture, creating unlimited opportunities and benefits for an entire segment of society. Minerals & Metals Review (MMR) success story is no exception. Behind its success is a visionary giant, one of the prime movers of India's non-ferrous industry, Seth Govardhandas Binani, the philanthropic founder of Binani Group of Industries, which presently has diversified interests in zinc, cement and glass fibre.
Way back in 1948, when India was just gearing up for its 'tryst with destiny', Seth Govardhandas realised the importance of a publication covering the minerals and metals sectors, which could drive the competitiveness and growth of the industry by disseminating the latest information, ideas and data.
Originally launched as Metal Market Review, in the form of cyclostyled sheets, the journal constantly evolved and matured, being first re-christened as Eastern Metals Review and then later as Minerals & Metals Review. It has grown in its scope, depth and quality of coverage, and has established itself as the indisputable first-choice for industry executives, businessmen and professionals. Published under the aegis of Asian Industry Information Services from the house of Binani, it is not only a pioneer in its field, but is also recognised today as India's prime publication on the metals and minerals industry.
Over the years, the original publication has been segmented into three different periodicals, viz. a daily, a weekly and the popularly known MMR, a monthly publication.
Contact Details
Minerals & Metals Review
Feltham House,1st Floor
10, J.N.Heredia Marg,
Ballard Estate,
Mumbai - 400001
Maharastra, India
Tel.: +91-22-22660623 / 22664710 /22666428
Fax : +91-22-2266 0632
Email :contact@mmronline.com subscribe@mmronline.com
Website: www.mmronline.com