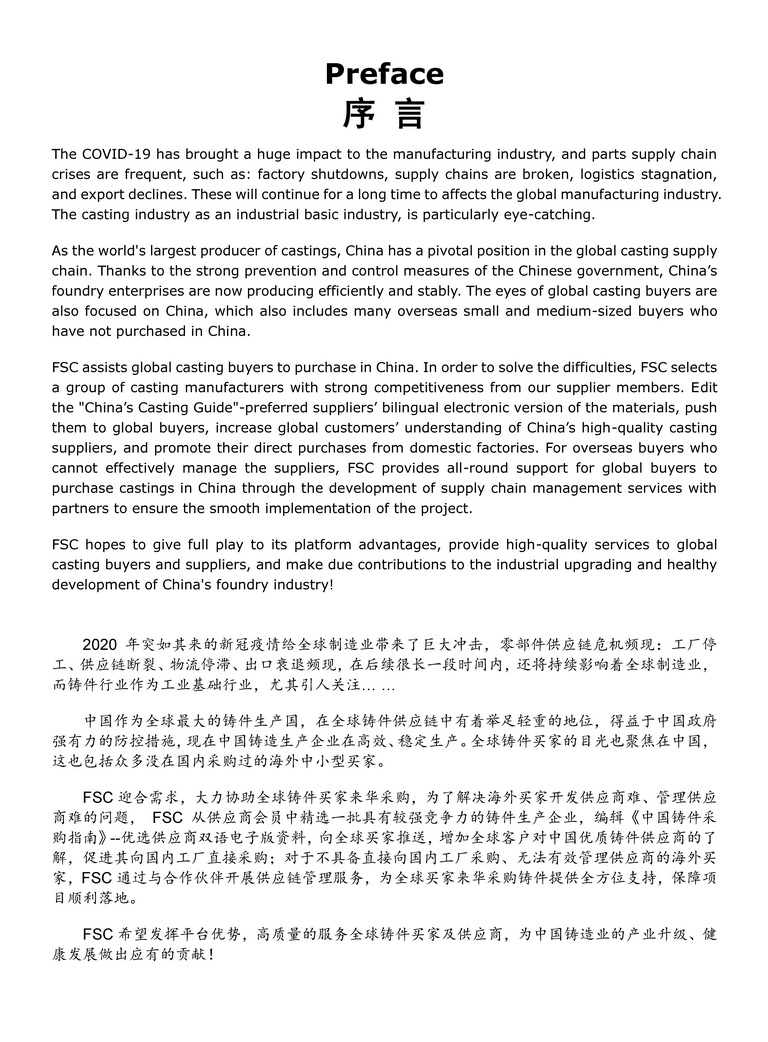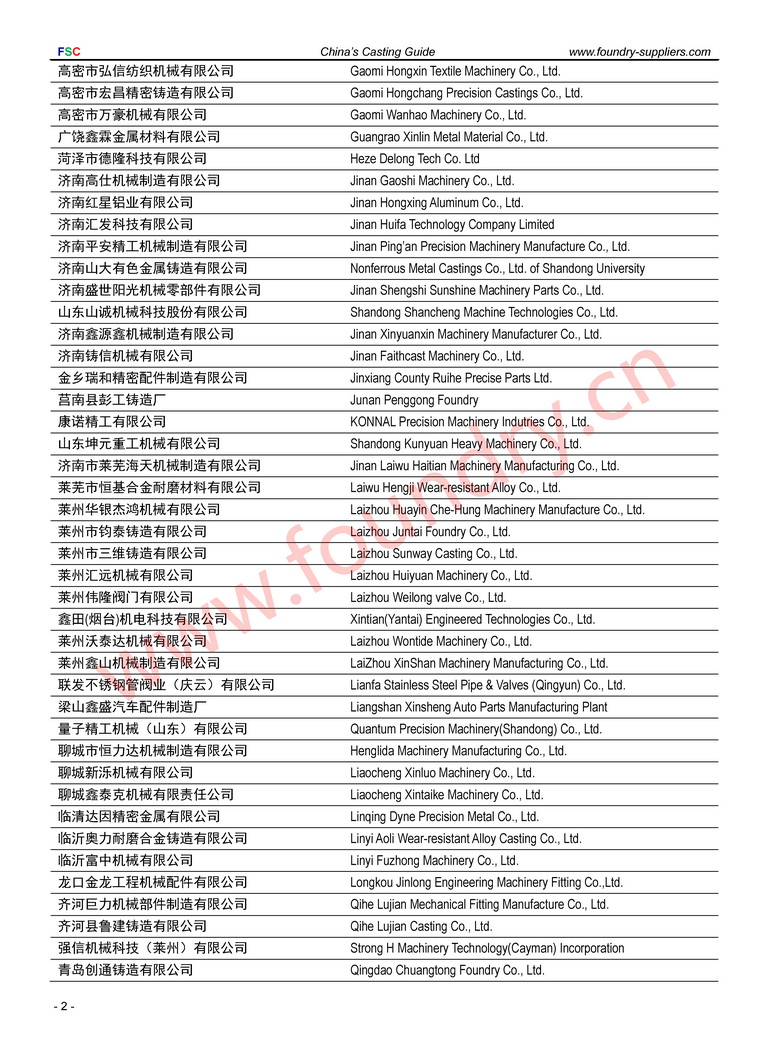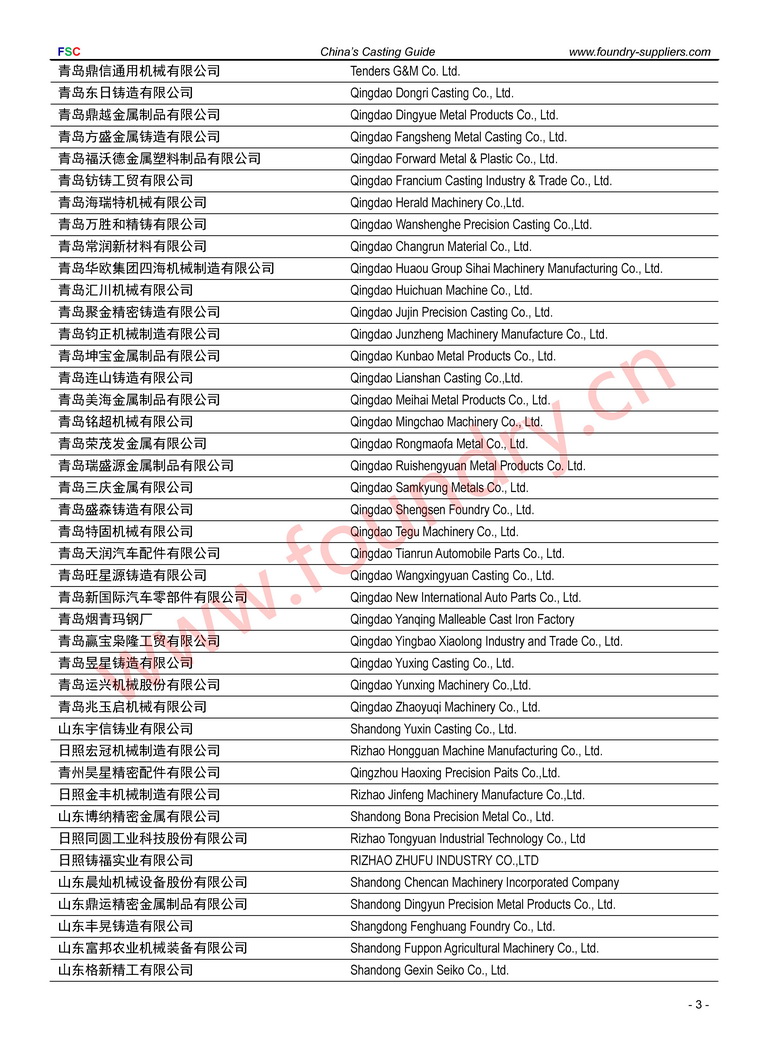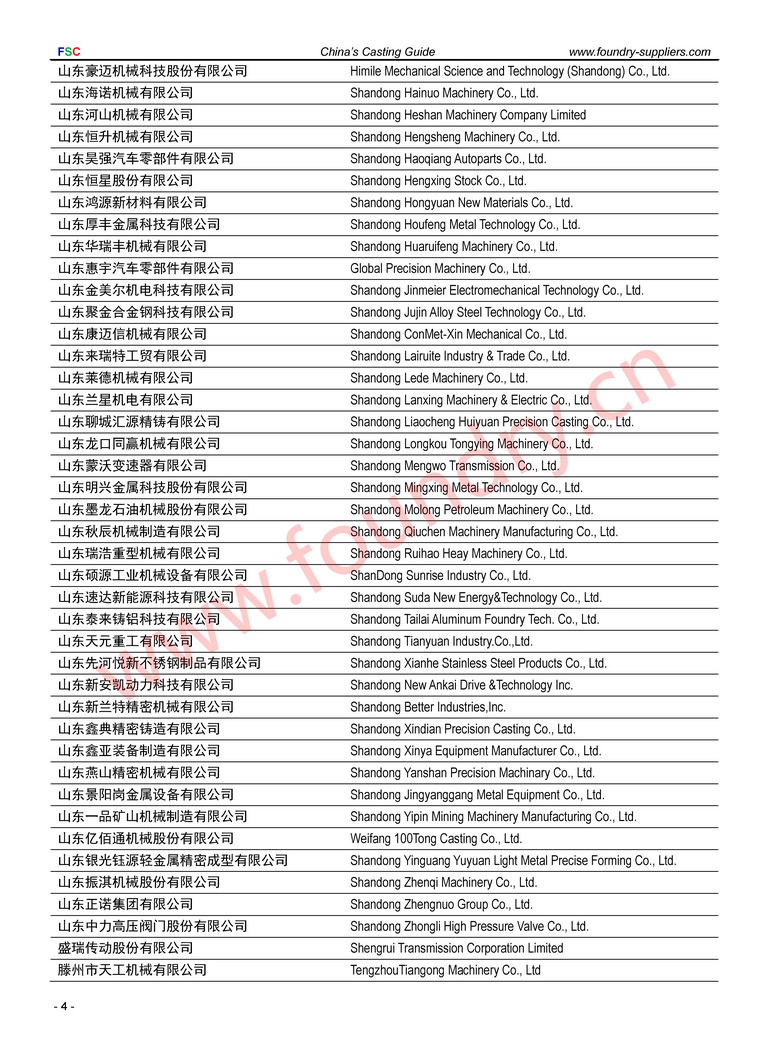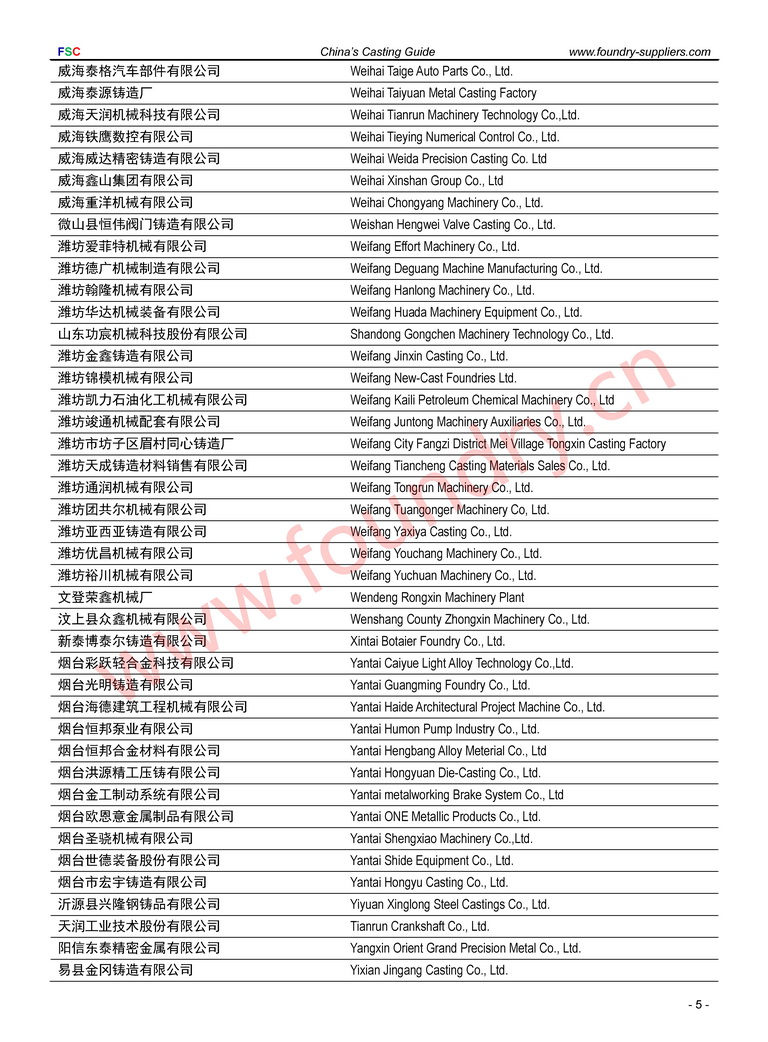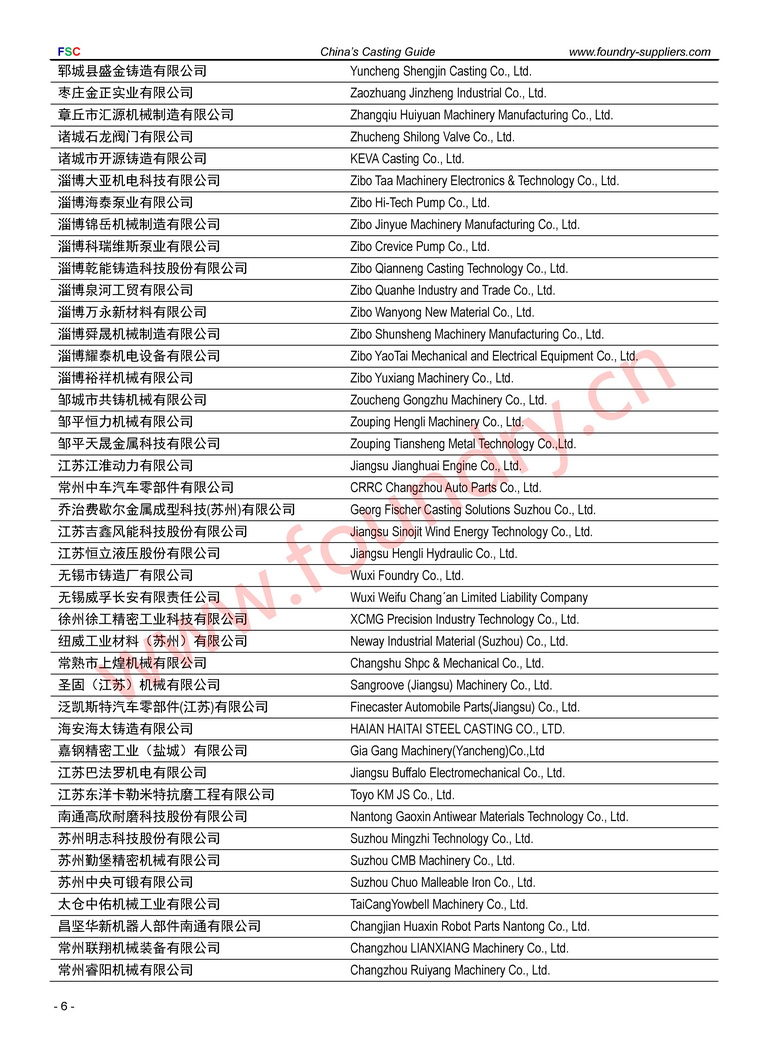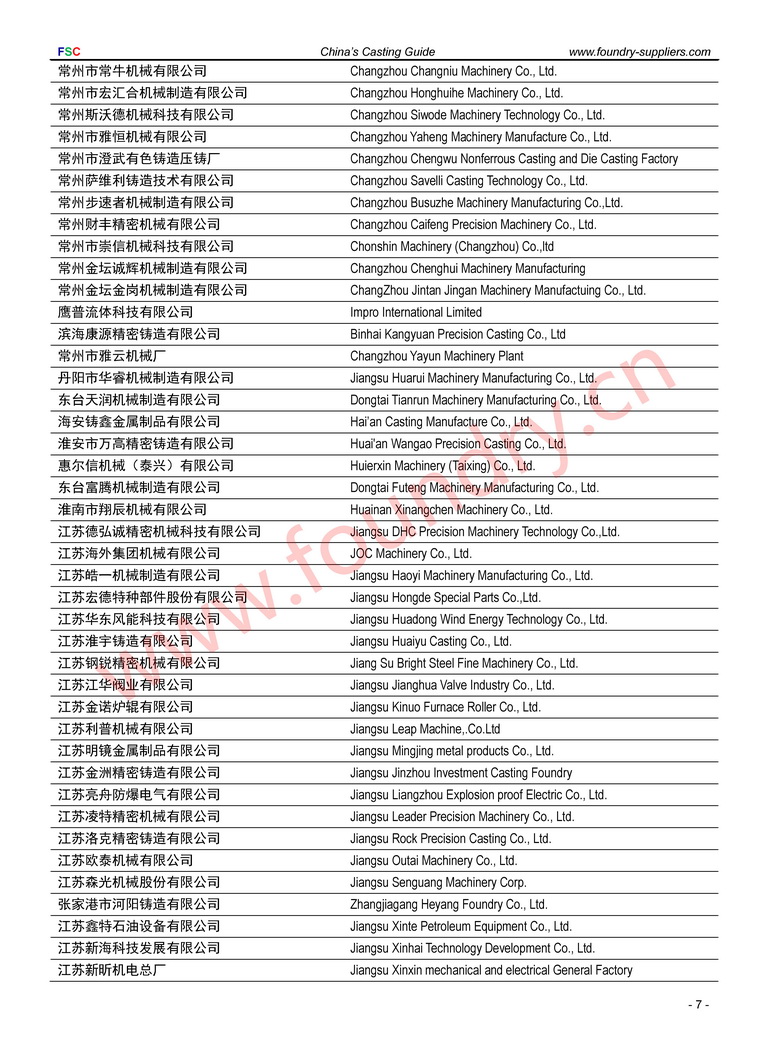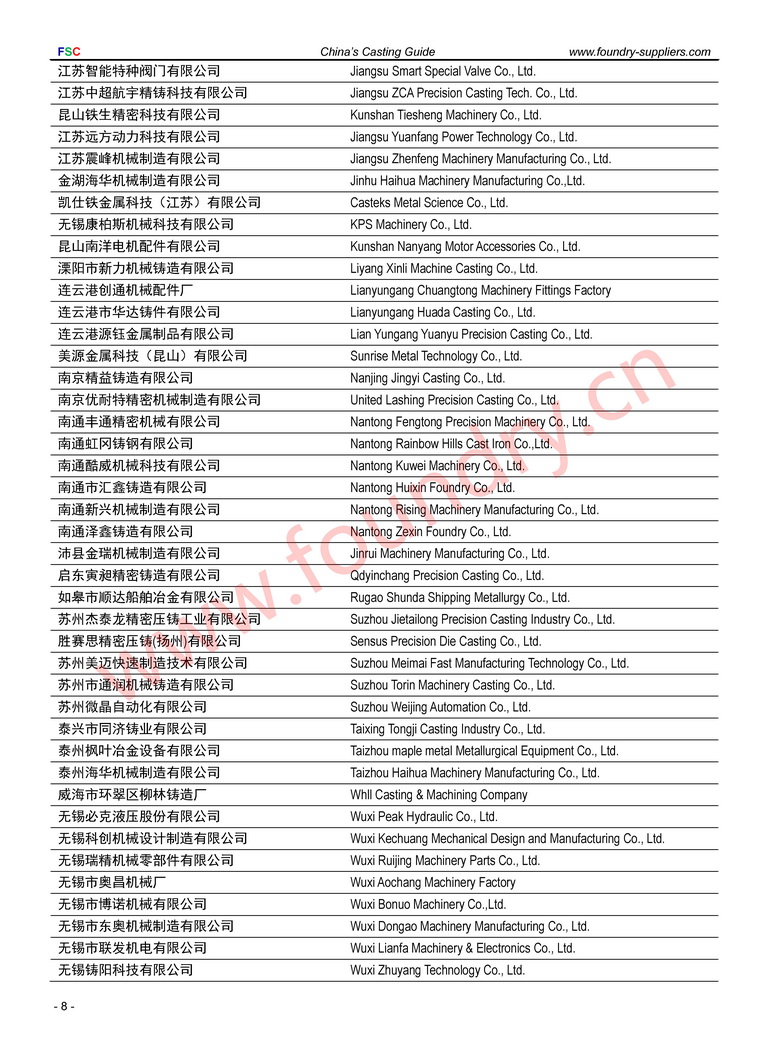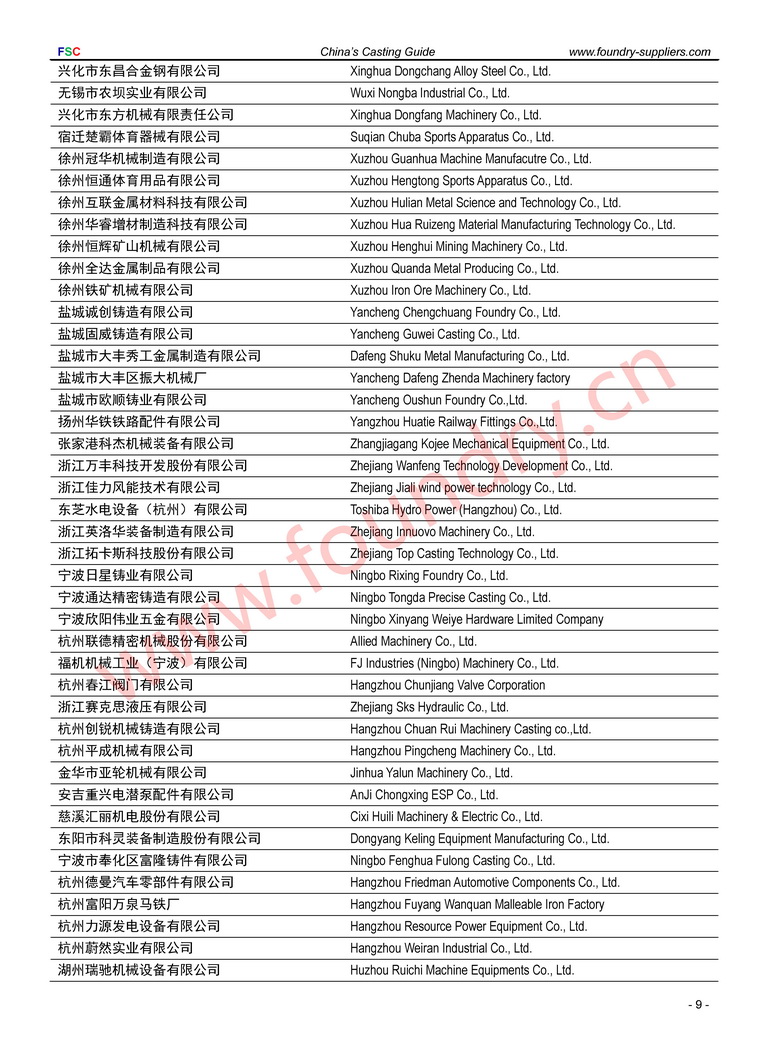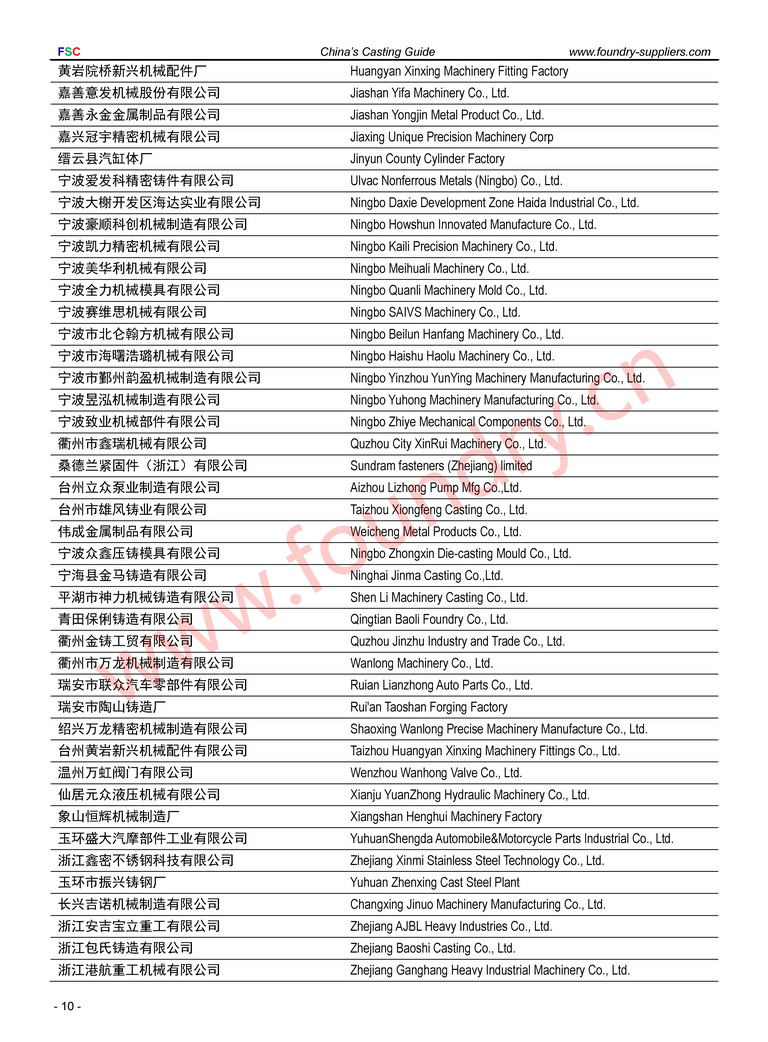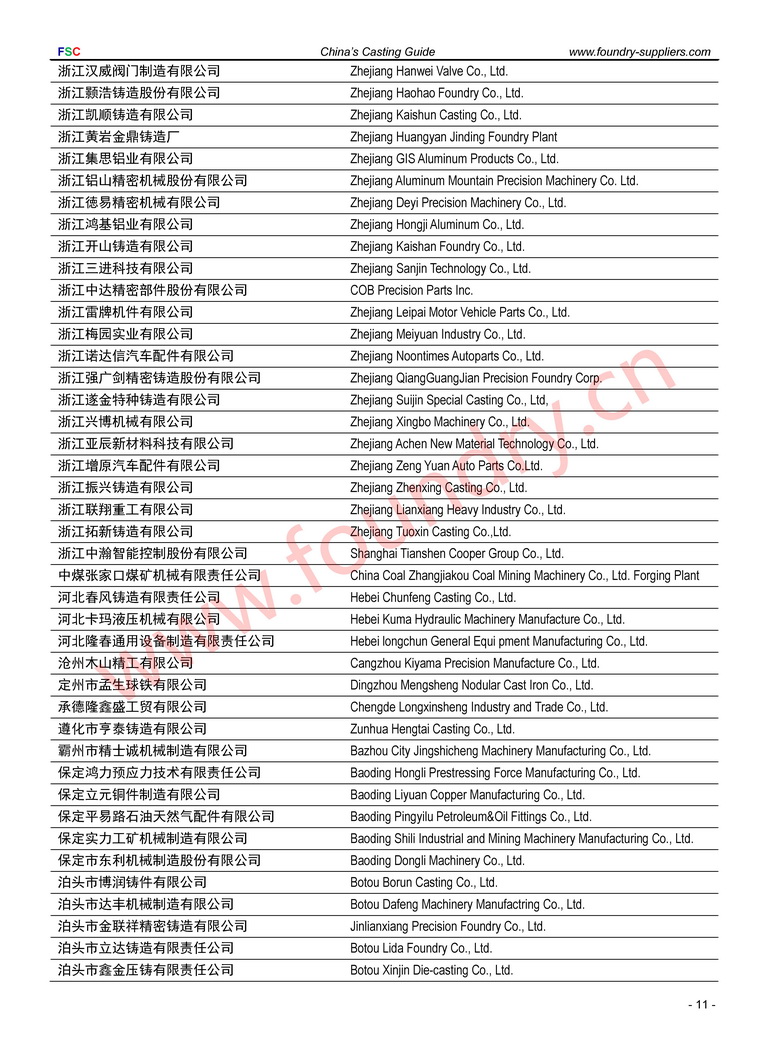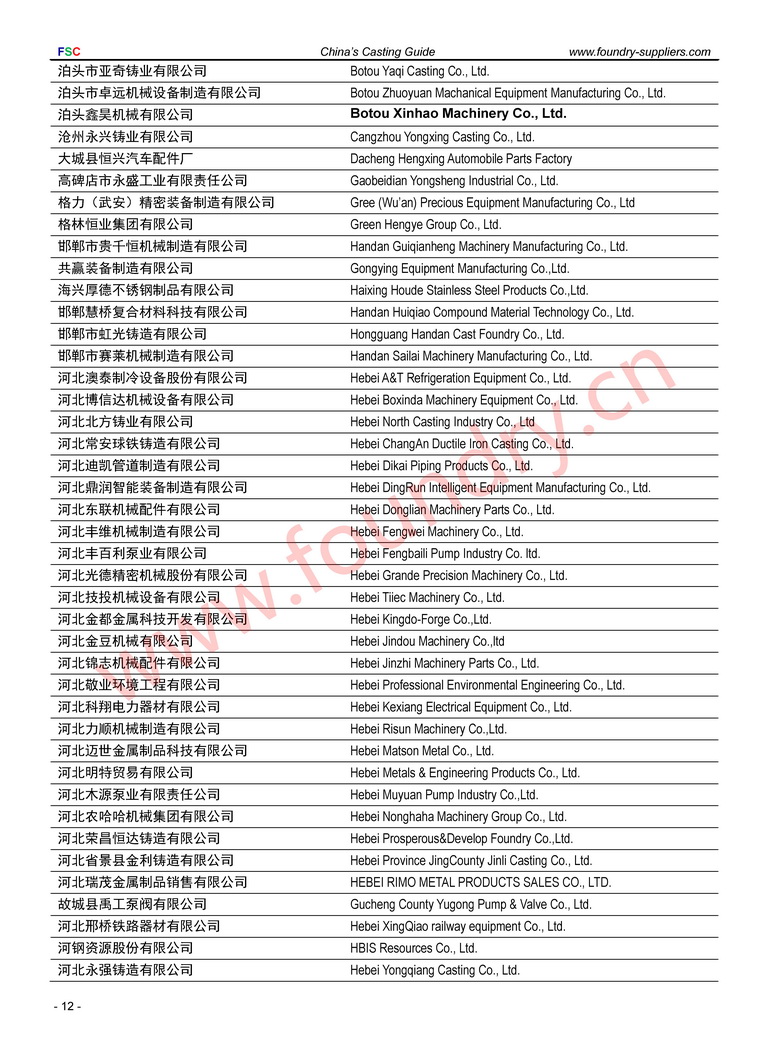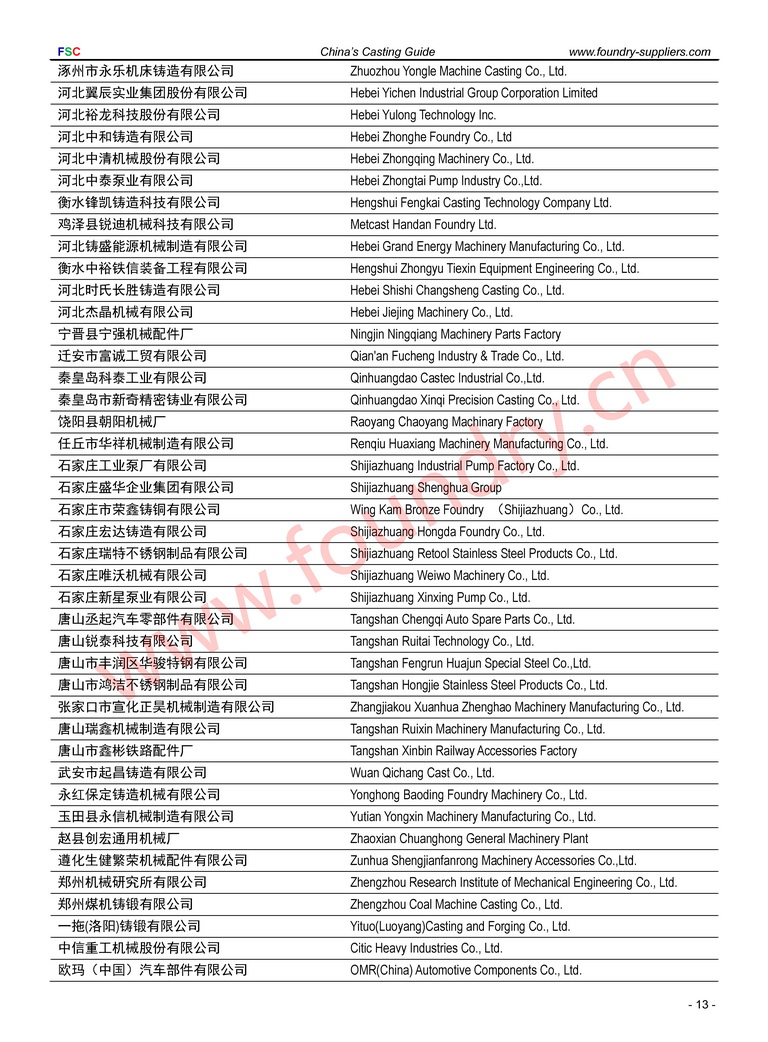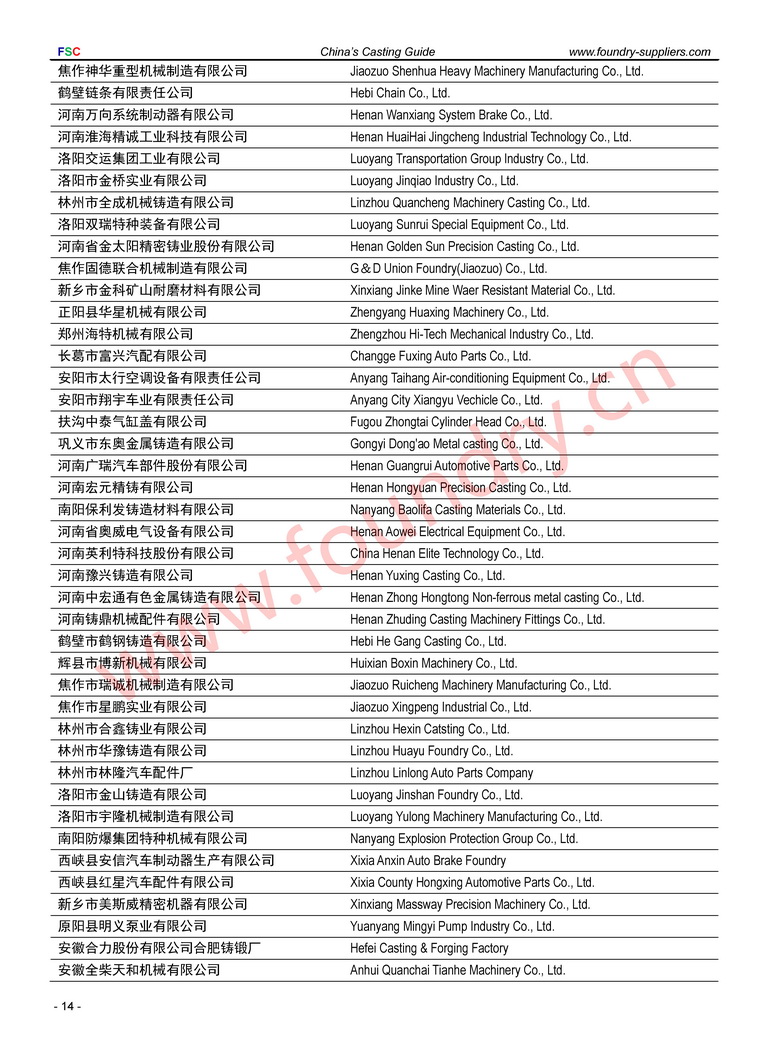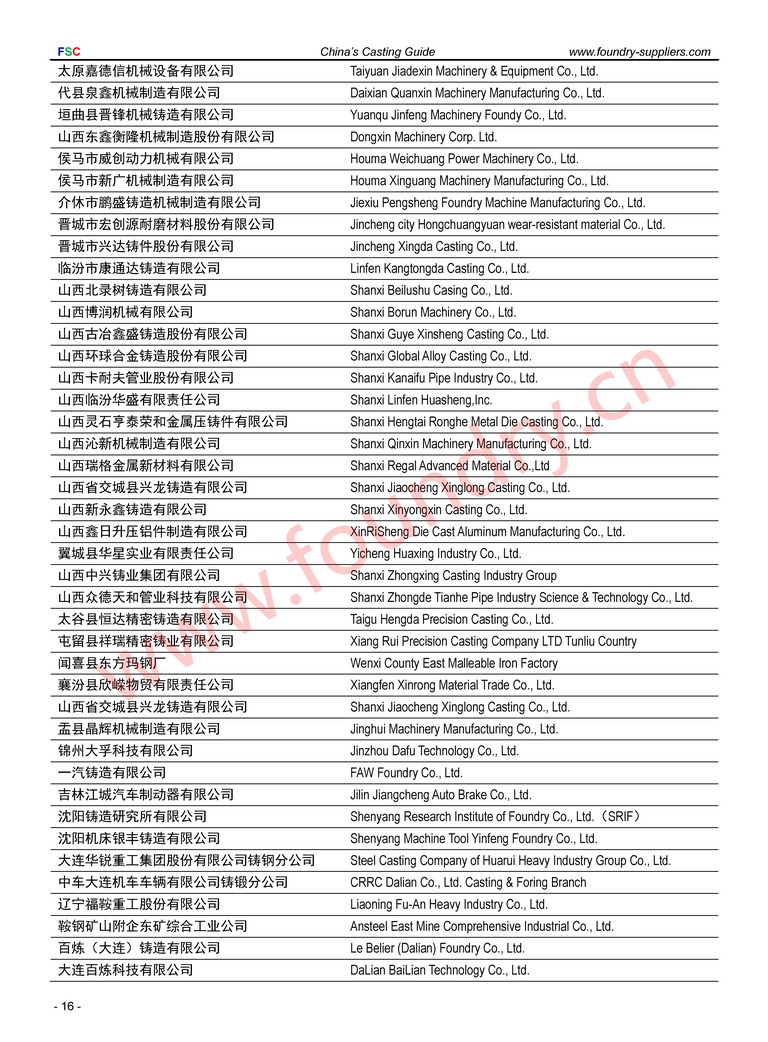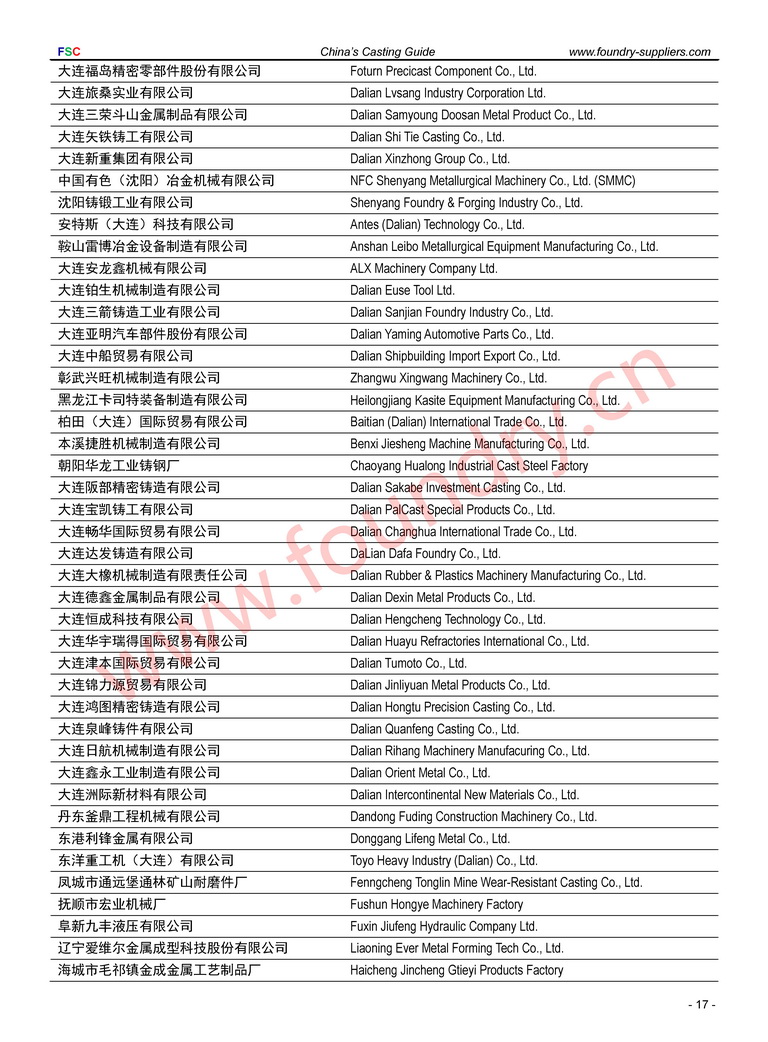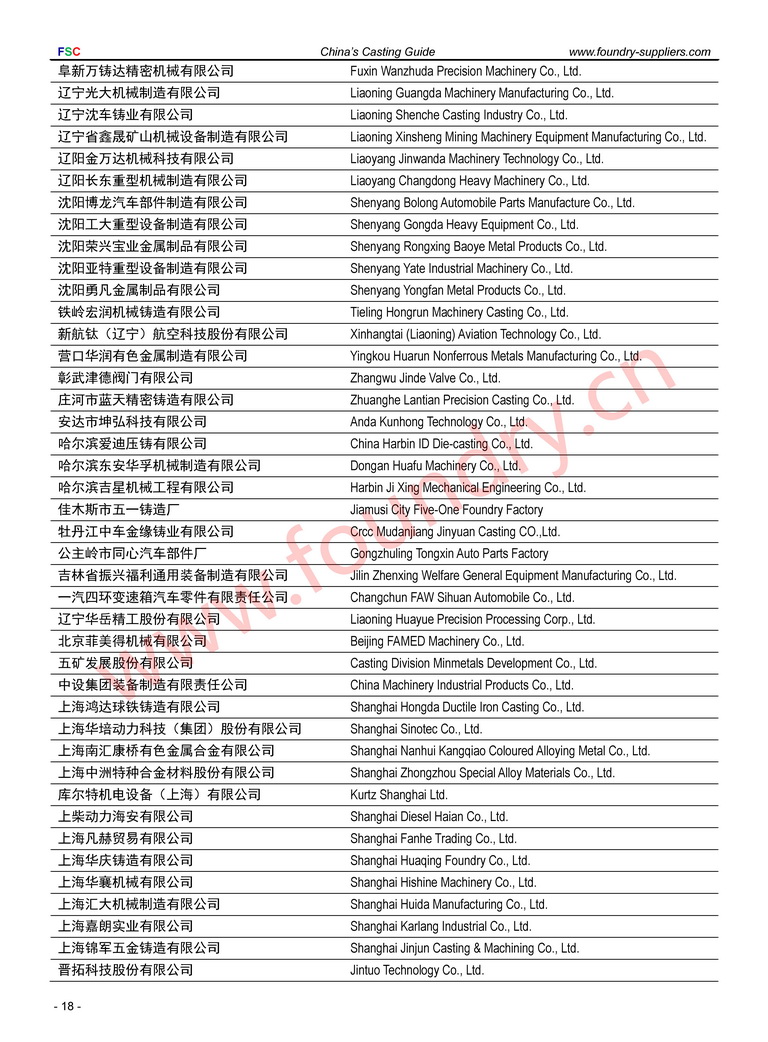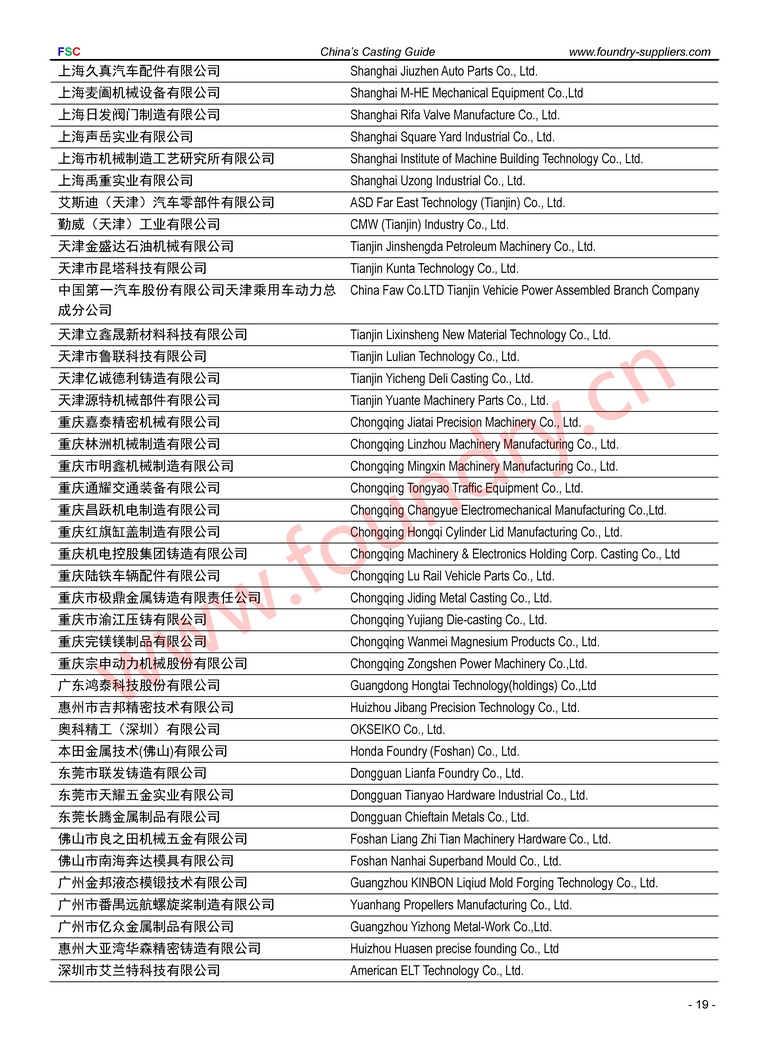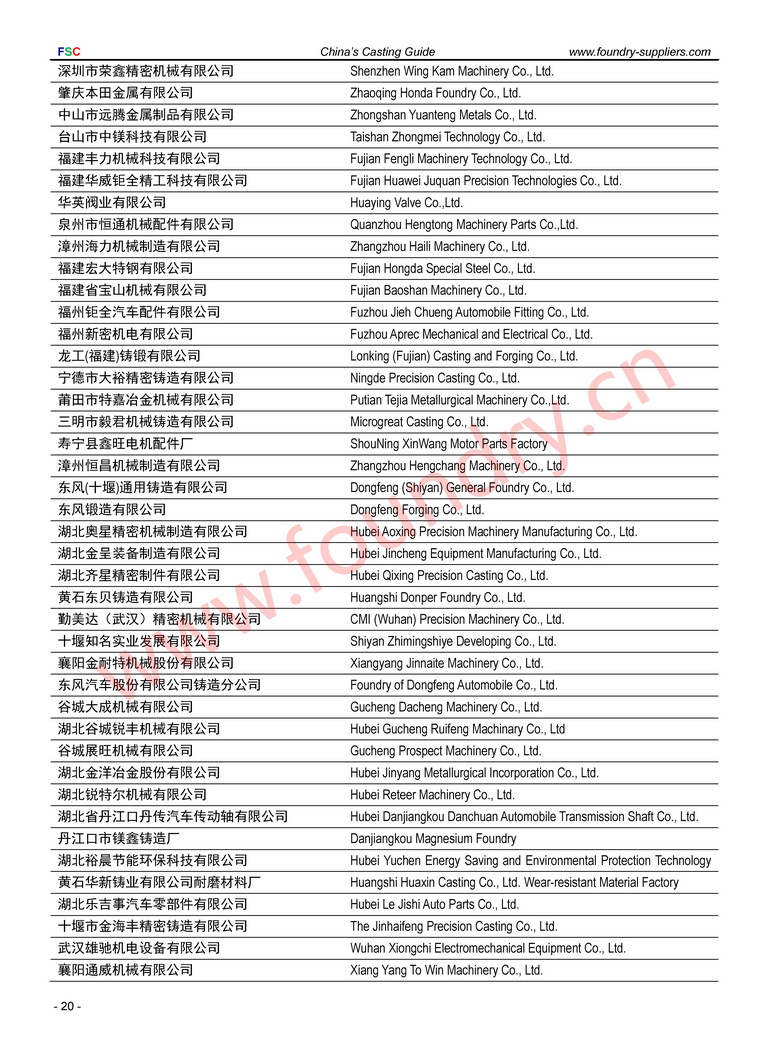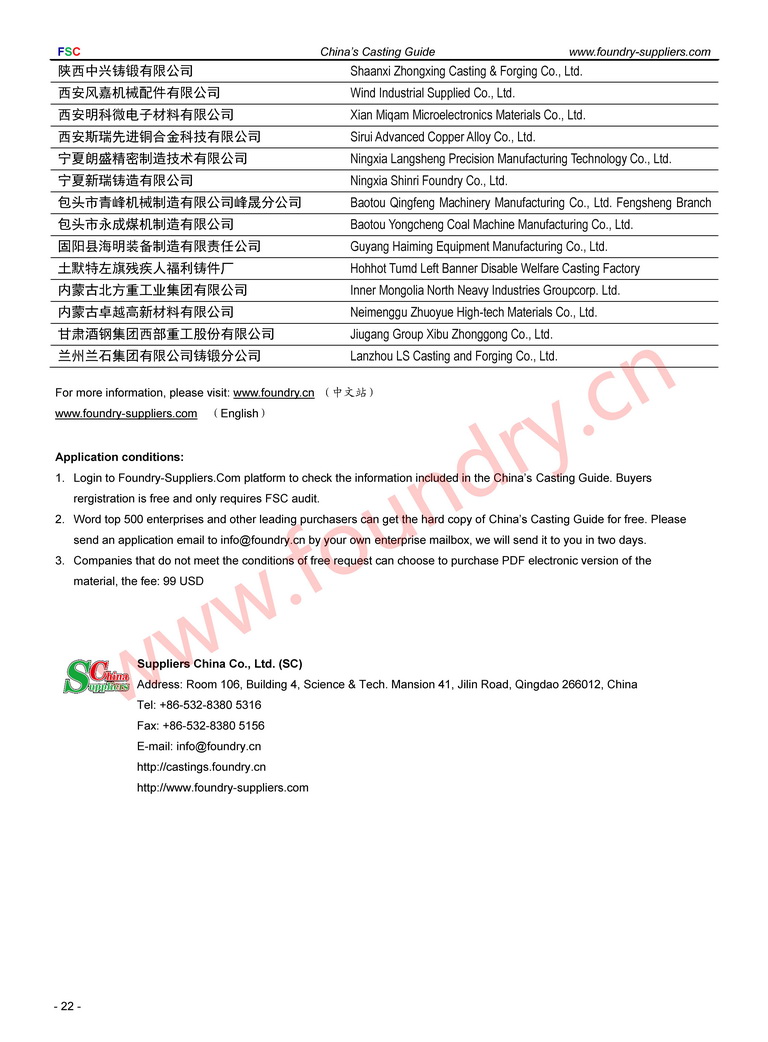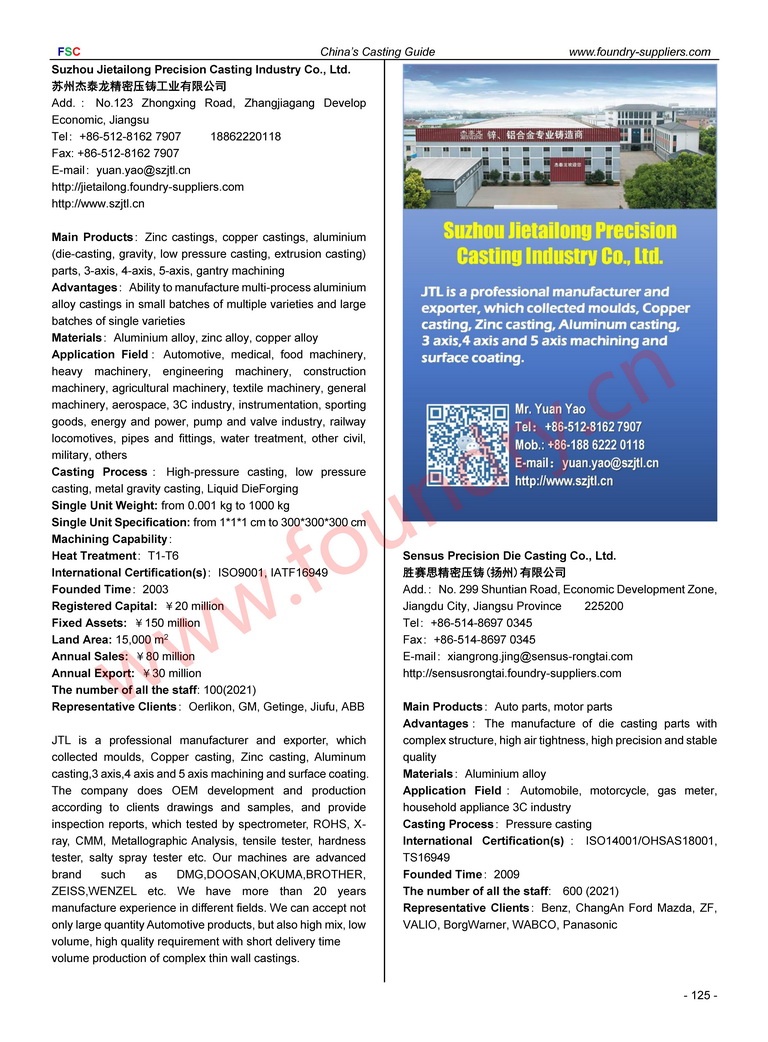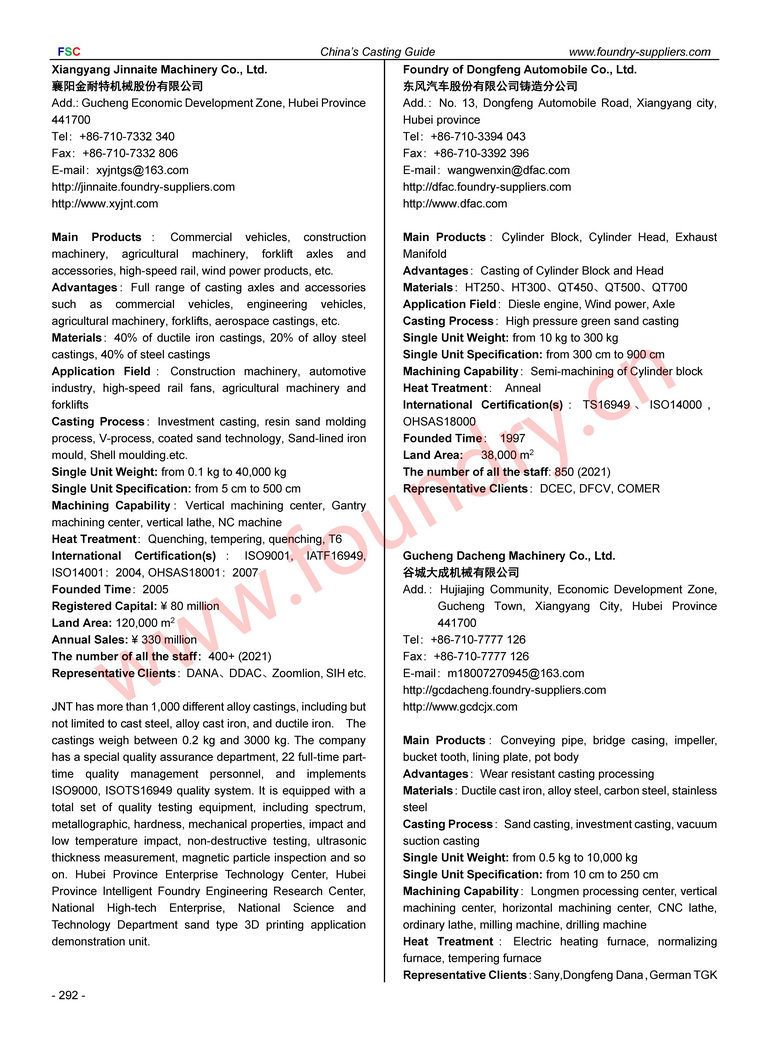 ---
For more information, please visit: www.foundry.cn (中文站)
www.foundry-suppliers.com (English)
Application conditions:
1.Login to Foundry-Suppliers.Com platform to check the information included in the China's Casting Guide. Buyers rergistration is free and only requires FSC audit.
2.Word top 500 enterprises and other leading purchasers can get the hard copy of China's Casting Guide for free. Please send an application email to info@foundry.cn by your own enterprise mailbox, we will send it to you in two days.
3.Companies that do not meet the conditions of free request can choose to purchase PDF electronic version of the material, the fee: 99 USD
Suppliers China Co., Ltd. (SC)
Address: Room 106, Building 4, Science & Tech. Mansion 41, Jilin Road, Qingdao 266012, China
Tel: +86-532-8380 5316
Fax: +86-532-8380 5156
E-mail: info@foundry.cn